By:
IANS
| New Delhi |
Published: June 15, 2018 3:36:25 pm
Confused about how to treat your father this Father's Day? Cook a meal all by yourself following these recipes.(Source: Thinkstock)
Father's Day is just around the corner which is celebrated in the third week of June every year and this year it falling on 17th of June. This day exists in an attempt to acknowledge male parenting and all the different roles a father plays in the life of their child. Be it a superhero, guide or friend a father stands by his children through thick and thin. Sarah Dodd, an American was the initiator of this day. She was bothered by the lack of such a day to honor her war veteran single father who had raised her and her five siblings all by himself after her mother passed away when she was just 16.
So this Sunday treat your fathers with a little something to show them you love them just as much as they do. Instead of taking him out for lunch or dinner, treat him to some self-made dishes like badam cutlets, phirni, momos and more, with recipes lent by experts. Here are some of the recipes suggested by Chef Gautam Mehrishi and chef Kunal Kapur that could impress your father and family.
Badam cutlets
Ingredients
2 cups- Potato (boiled and mashed)
3/4th teaspoon- Salt
1/2 cup- Almonds (blanched and crushed)
3 tbsp- Oil
For frying- Oil
2 tsp- Jeera
1 tbsp- Ginger chopped
1/2 tsp- Turmeric
1/2 tsp- Red chilly powder
2 tsp- Green chilly chopped
1/2 cup- Green onions
2- Eggs
1 cup- Maida
1 cup- Breadcrumbs
Method
* Heat oil in a pan and add jeera. Then add green chilly chopped, ginger chopped, crushed almonds, sauté and add turmeric and red chilly powder.
* Immediately add the mashed potato and salt. Saute for three minutes, remove and add spring onions chopped. Allow it to cool down. Now shape it into thin flat patties.
* Separately in three plates keep ready flour, beaten eggs and bread crumbs. In the first step, dip the cutlet in flour, pat then dip in eggs and then dip in bread crumbs. Lightly pat and deep fry on medium heat. Serve hot with chutney.
Almond and chicken momos
Ingredients
250g- Chicken mince
1 tbsp- Garlic, chopped
3 tbsp- Carrots, finely chopped
3 tbsp- Spring onions, finely chopped
1 tbsp- Ginger, finely chopped
1 tbsp- Soya sauce
1 tbsp- Oyster sauce
1 tsp- Sesame oil
1 tsp- Pepper powder
1- Egg
1/2 cup- Blanched and chopped almonds
For greasing- Oil –
Method
* Place the chicken mince in a bowl.
* Add all the ingredients except almonds and divide it into equal-sized balls.
* Roll these balls in the blanched and chopped almonds and carefully place these small balls on a greased plate.
* Get the steamer ready and steam these on high heat for 15 minutes. Remove and serve the momos hot.
Paneer badam ki tikki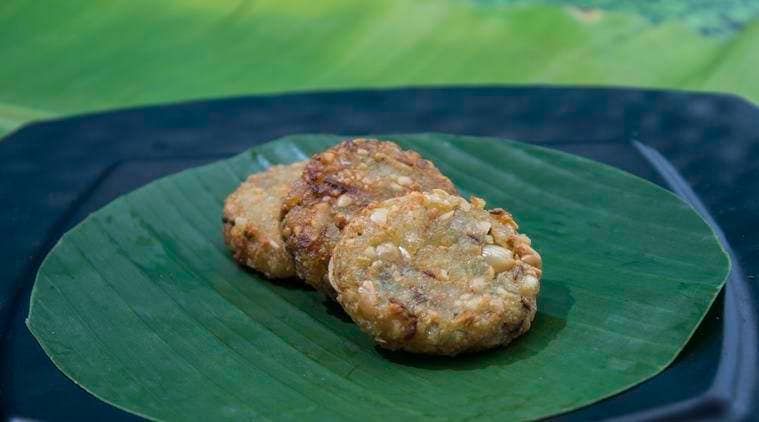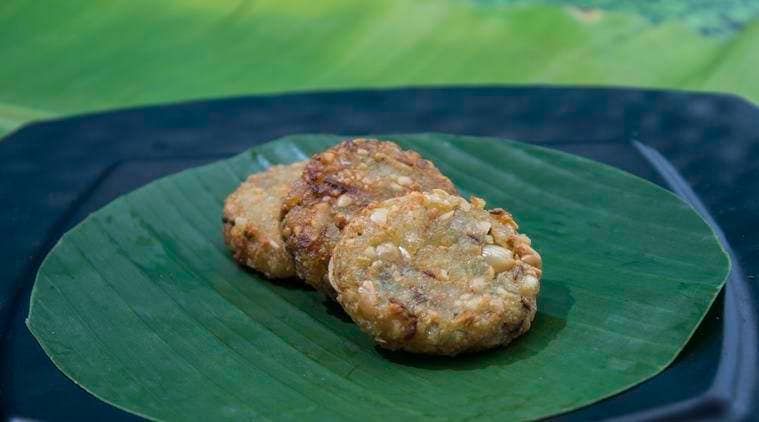 Ingredients
2 cups- Paneer
1/2 cup- Potato boiled & mashed
2 ½ tbsp- Oil
1 tsp- Jeera
2 tsp- Green chilly chopped
2 tsp- Ginger chopped –
1/2 tsp- Turmeric
1/2 tsp- Red chilli powder
2 tbsp- Coriander chopped
1/2 cup- Almonds chopped
1 tbsp- Cornflour
1 tsp- Salt
Method
* Mash the paneer and mix with the potato. Heat oil and add jeera, once it crackles add the ginger and green chilly. Toss them for few seconds and add the turmeric and immediately add the paneer potato mixture.
* Add red chilly powder and salt. Toss for 2-3 mins and take off the flame. Spread out on a tray and allow to cool completely. Now add cornflour and coriander chopped. Make round and flat patties.
* Spread almonds that are chopped. Roll the sides of the patty in the almonds and keep aside. Heat remaining oil in a pan and cook the patties on both sides till brown. Serve hot.
Anokhi phirni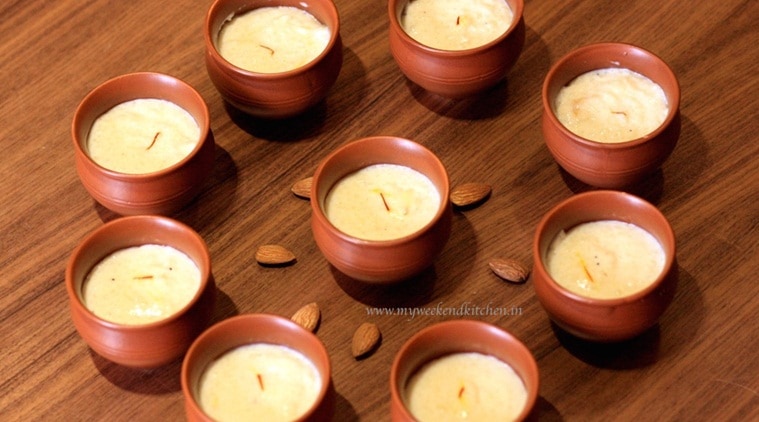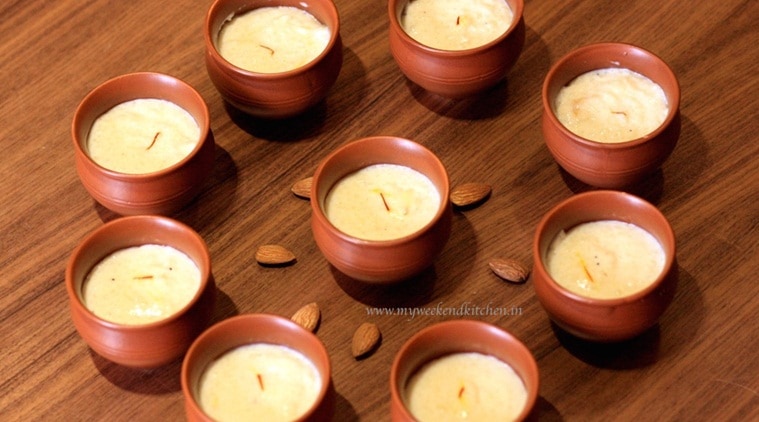 Ingredients 
4-5- Finely chopped onions
As required- Cold water (for cleansing)
1 glass- Cream milk
20-25- Jasmine flowers
1½ tsp- Rosewater
1 tbsp- Pandanus flower water
2-3- Cardamom
1- Dried rose leaves
3/4 tbsp- Sugar
1/4 cup- Dried whole milk
1 tbsp- Finely chopped pistachio
1 tbsp- Finely chopped almonds
Method
*Finely chop the onions. Dip and strain them in cold water and clean them thoroughly.
*In a hot pot add cream milk, jasmine flowers, rose water, pandanus flower water, cardamoms, dried Rose leaves and mix it well. Remove the remaining excess water from the onion.
*Then in hot pot, add chopped onion and cook for 10 to 12 minutes. Now put sugar in pot and add dried whole milk, chopped pistachio, chopped almonds and cook it well for five minutes.
*For presentation: Take out phirni from pot and place in earthen bowls. Garnish with pinch of pistachio. Let the phirni cool for 10 to 12 minutes after it is cooked, then place the phirni bowls in the refrigerator to chill.
*Rest it in the refrigerator for 1-2 hours. Take out bowls from fridge and serve.
For all the latest Lifestyle News, download Indian Express App